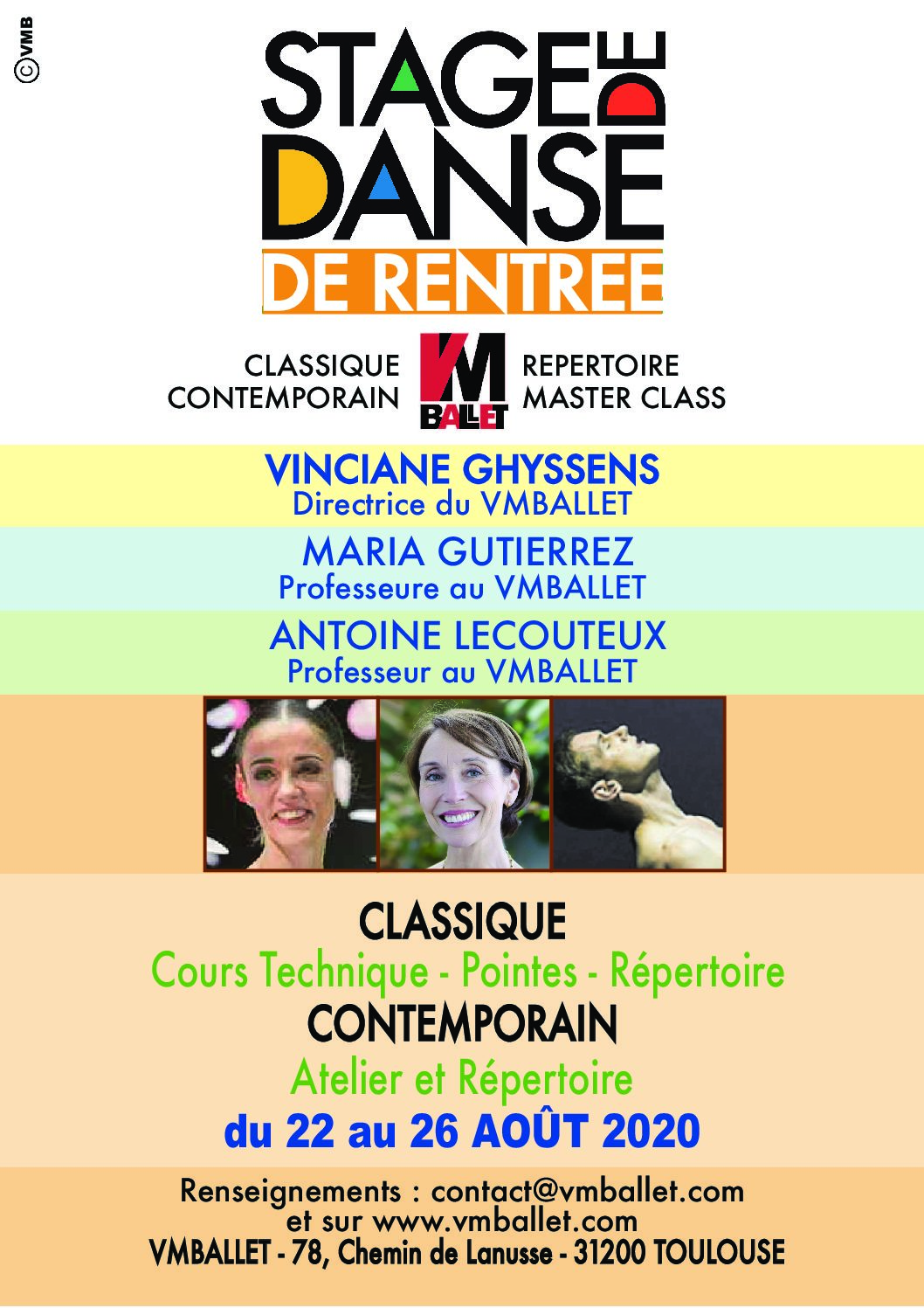 From 22 to 26 August 2020, VM Ballet organized a dance workshop for the new school year.
Classical, contemporary and choreographic workshops were the program of this workshop.
These five days were animated by Vinciane Ghyssens, director of VM Ballet, María Gutiérrez, teacher at VM Ballet and Antoine Lecouteux, dancer and pedagogue for the contemporary part.
An invigorating meeting and an indispensable get back into shape before classes resume.