Aurélie BARRÉ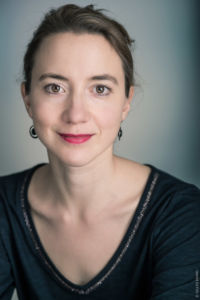 Aurélie BARRÉ teacher
Aurélie Barré followed her classical ballet training at the conservatories of Tours and Avignon and Drama school at the conservatory of Metz with Vincent Goethals.
After studying literature and choreography, she obtained a degree in Spanish and her state diploma as a dance teacher. She performed at the opera houses of Tours, Toulon, Marseille, Avignon, Montpellier and at the Chorégies d'Orange as an intermittent performer.
She joins the Ballet de l'Opéra-Théâtre de Metz in October 2011 until 2020. There she performed  the roles of the Ballerina in Petrushka, the Mother in Cinderella, the Young Girl in Scheherazade, Titania in A Midsummer Night's Dream, Princess Florine in Sleeping Beauty, the title role in The House of Bernarda Alba and was a soloist in Pavane pour une Infante Défunte and Tango.
Her first choreography was Variations pour 5 chorégraphes in 2013, followed by L'Étranger by Camus in 2015, Nous sommes éternels by Pierre Bartholomée in 2018, Giovanna d'Arco in 2020 and Mireille in 2022.
She is also a rehearsal director for the ballets Les Amours d'Alexandre et de Roxane / Don Juan (choreography: Laurence Bolsigner-May), Roméo et Juliette (choreography: Valentina Turcu) and assistant director for Frankenstein Junior (directed by Paul-Émile Fourny).
She also performed as an actress in Charly 9 and Roberto Zucco directed by Paul-Émile Fourny, Small talk by Carole Fréchette directed by Vincent Goethals, Kirana by Ruben Zahra.
She created Mon cœur pour un sonnet for a commission from the Théâtre du Peuple de Bussang, a theatrical and dance form based on Shakespeare's Sonnets, co-directed with actor Sébastien Amblard. The show was revived for two months at the Théâtre du Lucernaire in Paris.
Her first production is Opéra Monde a capella, a project for the Centre Pompidou-Metz with the women of the Opéra-Théâtre de Metz Choir in October 2019.
Pierrick DEFIVES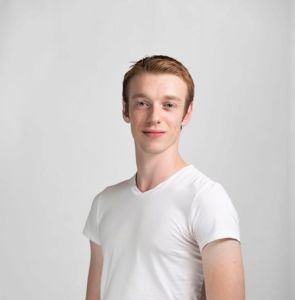 Pierrick DEFIVES
Pierrick trained at the Conservatoire (CRR) of Toulouse before joining the professional Formation at VMBALLET from 2013 to 2016.
In 2017, he trained at the "Institut Supérieur des Arts de Toulouse (ISDAT)" and got his State Diploma as a classical ballet teacher as well as his first contracts as a dancer with the Ballet de l'Opéra National de Bordeaux, directed by Éric Quilleré.
Since then, he has performed in all the major productions with the National Ballet of Bordeaux : "Romeo and Juliet", "Don Quixote" (C. Jude), "La Fille Mal Gardée" (F. Ashton), "Notre Dame de Paris" (R. Petit), "Cendrillon" (D. Bintley), "La Sylphide" (A. Bournonville).
He also participated in several TV series as a dancer ("Léna rêve d'étoile" Season 3; "L'Opéra" Seasons 1 & 2) as a ballet master and dance supervisor during the shooting ("L'Opéra" Seasons 1 & 2; "Spellbound" Season 1). In 2019, he was also invited as ballet teacher at the CRR of Toulouse and created a choreography ("Shades") for the 3rd Cycle students' performance.
Pierrick joined the VMBALLET teaching team in September 2017.
Jean-Guillaume BART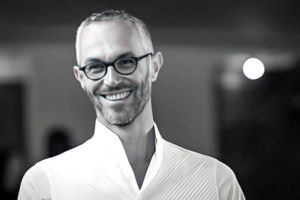 Jean-Guillaume BART
Jean-Guillaume Bart follows his dance education with the Paris Opera Dance School. In 1988, he joins the Paris Opera Ballet and is promoted to Coryphée in 1989, Sujet in 1991 and Premier Danseur in 1996.  He interprets  the leading  roles of the repertoire. His strong technique and refined style making him destined for the roles of « Danseur Noble ».
On 5 January 2000, he was appointed Danseur Étoile. He received the Prix Carpeaux in 1995, the Prix de l'A.R.O.P. a year later, and the Prix Benois de la Danse in 2000 for his interpretation of Balanchine's Apollon Musagète. In 2005, he was honored the title of " Chevalier des Arts et des Lettres".
In 2008, he ended his career as a dancer to dedicate himself as a teacher at the Paris Opera Ballet. He collaborates occasionally as a Ballet Master in the transmission of the repertoire. He is also a guest teacher at the Maggio Danza in Florence, at La Scala in Milan, at the Tokyo Ballet, at the Mikhailovsky Theatre in Saint Petersburg and at the Teatro Colón in Buenos Aires. Jean-Guillaume Bart has always felt the need to preserve and cultivate the classical and neo-classical vocabulary and to translate his own musical sensitivity. He also distinguished himself as a choreographer and created  at the Amphitheatre of the Opéra Bastille, Alla Fuga, in 1997. Claude Bessy commissioned him to create a ballet on Rossini's works for the Paris Opera School Péchés de Jeunesse (2000), for which he received the Charles Oulmont Prize. He has choreographed several works for Le Jeune Ballet de France, the English National Ballet School, the National Ballet School of Marseille, the Conservatoire National Supérieur de Musique et de Danse de Paris, and the "Jeunes Danseurs" evenings presented at the Palais Garnier. In 2004, Robert Carsen asked him to set Capriccio of Richard Strauss'. In April 2007, he signed his first major production in Russia, Le Corsaire, for the Federal Theatre of Ekaterinburg. In December 2010, he created the dances for the New Year's Concert in Vienna with the dancers and students of the Vienna Opera School and, in 2011, he revived La Source, a great romantic ballet that had fallen into oblivion, at the Palais Garnier. In July 2014, he created Lalo Celebration for the students of the Tanz Akademie in Zurich. He was three times French champion of the Historical Dance competition (2015, 2016, 2017).
Dinna Bjørn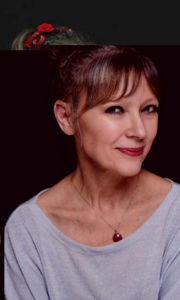 Dinna Bjørn is one of the few distinguished Bournonville specialists in today's ballet world. After private studies in Copenhagen with Edite Frandsen, a former ballerina with the Riga Opera Ballet, she joined the Royal Danish Ballet in 1964. In 1966 she made her solo debut as the young girl in Jerome Robbins Afternoon of a Faun, and in 1969 she won the bronze medal at the International Ballet Competition in Varna, Bulgaria, dancing Bournonville's Flower Festival in Genzano, pas de deux. Her signature role became Clara, in Nutcracker by Flemming Findt, who created the role for her in 1971. She danced it for several years and the piece was broadcast on Danish television in 1972.
Early on she showed a particular talent for the Bournonville style, and she danced most of the major roles in this repertoire, in Sylphide in La Sylphide, Eleonora and Joahanna in Kermes in Bruges, the cadet Edward in Far from Denmark, the Pas de Sept in A Folk Tale, the Pas de Six in Napoli and the Pas de Trois in La Ventana. From 1975 she gave Bournonville dance classes and lectures on Bournonville and in 1976 she formed the Bournonville group "Soloists of the Royal Danish Ballet" with Frank Andersen and toured the world with them offering Bournonville workshops, classes, transmissions and lectures every summer until 1989.
In 1987, she left the Royal Danish Ballet to pursue a career as an independent Bournonville teacher and in 1990 accepted the position of Artistic Director of the Norwegian National Ballet in Oslo, a role she held for 12 years, followed by 7 years as Artistic Director of the Finnish National Ballet in Helsinki.
Since 1987, she has directed numerous Bournonville productions, creating seminars and teaching courses around Bournonville for companies and schools around the world, including: Bavarian State Ballet, Boston Ballet, Milwaukee Ballet, Hong Kong Ballet, Mexico City Ballet, Capitole Ballet Toulouse, Universal Ballet, Bulgarian State Ballet, Het Nationale Ballet, Ecole de Ballet de l'Opéra de Paris, Royal New Zealand Ballet, Australian Ballet, English National Ballet School, Ballet du Rhin, Ballet Nice Méditerrannée, Ural Ballet, Vaganova Ballet Academy and Accademia di Danza Rome.
For the second Bournonville Festival in Copenhagen in 1992 she performed the entire second act of Napoli, and in 1995 she collaborated with her father Niels Bjørn Larsen and Kirsten Ralov in the revival of the entire ballet Konservatoriet eller Et Avisfrieri. From 1997 to 2000 she was "Bournonville Consultante" for the Royal Danish Ballet and in 2000 she directed a new production of Kermes in Bruges for the company with Anne Marie Vessel Schltiter.
She collaborated with Frank Andersen on the productions of Napoli for the Finnish National Ballet and for the Stanislavski Ballet in Moscow, and on the revival of From Siberia to Moscow in Tbilisi in 2009. Their last collaboration was for their revival of Ponte Molle for the Royal Swedish Ballet in 2016 in Stockholm.
Dinna Bjørn is also a choreographer, making her debut as a young choreographer at the Royal Theatre in Copenhagen. Her piece is called "8+1" and she composed the music herself. In 1971 she created a piece to the music of the Danish composer Per Nørgård, Anatomic Safari, which was danced by the Danish Ballet Theatre in Copenhagen. This piece led to a long collaboration with the composer, including choreography for his opera The Divine Tivoli (Jyske Opera 1982) and Siddhartha (Stockholm 1983). She founded her own company, "Dinna Bjørn dancers", which existed from 1976 to 1982 and for which she created several pieces based on works by Per Nørgård.
For the Royal Danish Ballet she created two other ballets: The Butterfly Mask (1975) and Hat-Trick (1985). For the Norwegian National Ballet she choreographed Den Røde Blusen (based on the Norwegian painting Oda Krohg) for the opening of the Winter Olympics in Lillehammer in 1994, and her own version of Nutcraker, which remained in the repertoire for 23 years and became a popular Christmas ballet. Alongside Queen Margrethe II (as designer) Dinna Bjørn created five Andersen fairy tale ballets for the Pantomime Theatre in Tivoli: Love in a Dustbin (2001), Thumbelina (2005), The Tinder Box (2007), The Swineherd (2009) and The Steadfast Tinsoldier (2013).
From 2009 to 2014 she directed the Bournonville Summer Academy in Biarritz, and currently heads the faculty of Bournonville summer seminars in Amsterdam, Tokyo, and the United States. She is also a Bournonville Consultant at the Vaganova Academy in St Petersburg, and is a regular Bournonville teacher at the National School of the Arts in Oslo, at the Hochschule für Musik und Theater in Munich, the National Ballet Academy in Helsinki, the Accademia di Danza in Rome and the English National Ballet School in London.
She is a juror at major international dance competitions in Varna, Paris, Helsinki, Shanghai, Jackson, Austin and New York. She has been awarded the Order of Dannebrog in Denmark, the Norwegian Order of Merit by King Herald and the Order of the White Rose in Finland.
Nanette Glushak
Directrice du Ballet du Capitole Toulouse
Representative of the Balanchine trust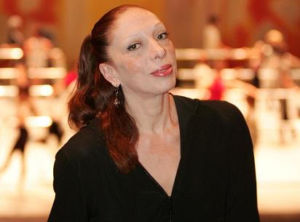 Has worked as a First Solist at New York City ballet and American Ballet Theatre, staging the works of George Balanchine throughout the world.
Born in New York City, Nanette Glushak received her entire training at the School of American Ballet. Her teachers included Antonina Tumkovsky, Alexandra Danilova, Feila Doubrovska, Pierre Vladimiroff, André Eglevsky and Stanley Williams.
Ms. Glushak was invited to join the New York City Ballet by George Balanchine when she was 16 years old.
In 1971, She joined American Ballet Theatre and became First Soloist 2 years later. Her principal roles were in Barishnikov's Don Quixote, Makarova's La Bayadère, Erik Bruhn's La Sylphide, Nureyev's Raymonda, as well as Coppelia, Giselle, and Sleeping Beauty.
Her other repertoire in Principal roles included ballets by Merce Cunningham, Paul Taylor, Alvin Ailey, Glen Tetley, Frederick Ashton, Kenneth MacMillan, Rudi Van Dantzig, Roland Petit, and many others.
Ms. Glushak acted and danced in Herbert Ross's film «The Turning Point» in 1977.
She performed George Balanchine's Apollo, dancing with Mikhail Baryshnikov at the Chicago International Festival.
Mikhail Barishnikov chose Ms. Glushak to dance with him, Allegra Kent, and Georgina Parkinson in Balanchine's Apollo for the International Festival in Chicago, when he danced the role for the first time.
Upon the recommondation of Peter Martins, she became the Director of the Fort Worth Ballet in 1983 which she co-directed with Michel Rahn until 1987. Ms. Glushak directed the Scottish Ballet in 1988-1990 , where she successfully revived the company following the death of their founder, Peter Darrell
In 1987, Ms. Glushak became a repititeur for the George Balanchine Trust and since has staged and coached the Balanchine repertoire with The Dutch National Ballet, Royal Ballet, Royal Swedish Ballet, Royal Ballet of Flanders, Bavarian National Ballet, Stuttgart ballet, La Scala Ballet, Berlin Staatsopera Ballet, Marinsky Ballet, Rome Opera Ballet, Turkish National Ballet, Tokyo Ballet, Semperopera Ballet, and many others.
In addition to her work with companies, Ms. Glushak stages for many of the reputable ballet academies and schools.
From 1994 until 2012, she was the Director of he Ballet du Capitole of Toulouse, France, where  the company became recognized for their interpertations of the Balanchine, Classical and Contemporary repertoire.
Since, 1982, Ms.Glushak has been a popular Guest Teacher for companies throughout Europe, Japan, and the United States.
Amoung the companies she has taught for are the Royal Ballet, Stuttgart Ballet, Royal Swedish Ballet, Rambert, Bayerishes Ballet, Norwegian National Ballet, Birmingham Royal Ballet, Dutch National Ballet, and many, many others.
At present, Ms. Glushak continues to stage the Balanchine Repertoire, her own productions of Don Quixote, Giselle, and Coppelia, as well as teaching for companies throughout Europe and Asia.
Michel Rahn
Director's Assistant and head teacher
Academy Princess Grace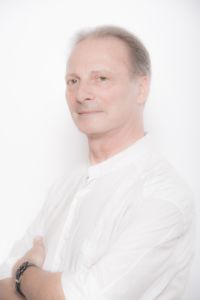 Co-directeur du Ballet du Capitole
https://www.balletsdemontecarlo.com/en/academy-princess-grace/teachers
Minh Pham
Premier Danseur Ballet du Capitole
Ballet Master Ballet du Capitole Toulouse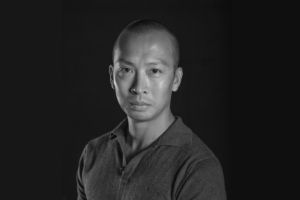 Professeur Invité Master Class et transmission du répertoire
Né à Hanoï (Vietnam), c'est à l'âge de dix ans à l'Ecole nationale de Kiev (Ukraine) que Minh Pham commence ses études de danse. Huit ans plus tard, son diplôme d'Art chorégraphique en poche, il intègre le Jeune Ballet de France, sur l'invitation de son Président, Robert Berthier. De septembre 1992 à juin 1994, il y interprète des ballets du répertoire classique et des pièces plus contemporaines de G. Caciuleanu, B. d'At, K. Saporta, C. Brumachon, D. Larrieu et Redha.
Dès son arrivée au sein du Ballet du Capitole, Minh Pham interprète des rôles de premier plan dans des ballets de G. Balanchine, M. Bigonzetti, D. Bombana, N. Christe, N. Duato, J. Godani, J. Kylian, P. Martins,
B. Millepied, M. Sappington, U. Scholz, R. Tanner, T. Tharp, A. Tudor,H. van Manen, M. Wainrot…
Il est aussi un interprète privilégié des grands rôles du répertoire comme Albrecht dans Giselle et Espada dans Don Quichotte, le Prince dans Cendrillon, Franz dans Coppélia, Casse-Noisette, Puck dans Le Songe d'une nuit d'été de Jean-Christophe Blavier. Très doué pour la pantomime, il a été un inoubliable Gremio dans La Mégère apprivoisée de J. Cranko.
Depuis 2005, Minh Pham est régulièrement invité à donner des cours à l'Architanz Dance Studio de Tokyo. Par ailleurs, il a chorégraphié deux pièces pour le Ballet de l'Opéra d'Hanoï commanditées par le Centre Culturel Français : une vision très personnelle du Sacre du printempset Amnesia.
Diplôme d'Etat de Professeur de Danse Classique et Diplôme d'Art Chorégraphique. Ecole Nationale de Kiev en Ukraine. Interprète de nombreuses chorégraphies classiques et contemporaines de Gigi Caciuleanu, Bertrand d'At, Karine Saporta, Claude Brumachon, Daniel Larrieu et Redha. Entrée au sein du Ballet du Capitole: rôles de premier plan dans des ballets de George Balanchine, Mauro Bigonzetti, Davide Bombana, Nacho Duato, Nanette Glushak, Jacopo Godani, Jiri Kylian, Benjamin Millepied, Ben Van Cauwenbergh, Hans Van Manen, Mauricio Wainrot…
Depuis septembre 2009, Minh Pham est assistant-chorégraphe & maître de ballet au Théâtre du Capitole de Toulouse. Depuis 2011, Minh est professeur invité au VMBALLET et donne des "Master Classes" aux élèves de la Formation professionnelle.
https://www.theatreducapitole.fr/web/guest/minh-pham-maitre-de-ballet
Olivier Patey
Danseur étoile Opéra national de Paris
Ballet Master Royal Ballet des Flandres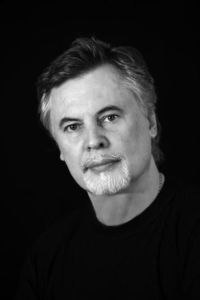 Débute en 1966 à l'École de Danse de l'Opéra National de Paris. Élève de Christiane Vaussard, de Raymond Franchetti puis de Gilbert Mayer et Alexandre Kalioujny, il est engagé, premier de sa promotion, dans le corps de l'Opéra National de Paris en 1973. Alicia Alonso, George Balanchine, Youri Grigorovitch, Jérôme Robbins, Pierre Lacotte, chorégraphes invités, le choisissent très vite pour interpréter des rôles de soliste et en 1976, Roland Petit crée pour lui le rôle de Georges Hugon dans son Ballet 
Nana
.
Ses partenaires à l'Opéra sont : Dominique Khalfouni, Wilfride Piollet, Ghislaine Thesmar, Elisabeth Platel, Sylvie Guillem, Monique Loudières, Marie-Claude Pietragalla, Elisabeth Maurin, Yannick Stéphant…
En 1983, après de nombreuses prises de rôles dont 
Sylvia, La Sylphide, Vaslaw, Le Songe d'une nuit d'été, Études, Don Quichotte, Roméo et Juliette
, et les créations de chorégraphes tels que Alvin Nikolaïs, John Neumeier, Karole Armitage, il est nommé Premier Danseur. Rudolf Noureev, directeur de la Danse, lui confie le rôle de Frantz dans 
Coppélia
 et du Jeune homme dans 
Les Mirages
 de Serge Lifar. Il crée également à l'Opéra le rôle masculin principal dans 
Jardin aux Lilas
 de Anthony Tudor.
À partir de 1981, date de sa première chorégraphie créée pour Marie-Claude Pietragalla à l'Opéra-Comique de Paris, il signe des ballets inscrits plus tard au répertoire de grandes compagnies (Ballet National de Cuba, Opéra National de Bucarest).
Dès 1983, il organise et produit des tournées dans le monde entier (Madagascar, Inde, Nigeria, Japon, Amérique Latine, Espagne, etc.) et à partir de 1988, l'A.F.A.A. (Association Française d'Action Artistique) fait appel à lui pour réaliser des tournées, des missions et des résidences chorégraphiques à l'étranger (Syrie, Paraguay, Indonésie, Chili, Mexique, Argentine, Ukraine, Roumanie, etc.).
En 1997, après de nouvelles créations à l'Opéra avec Lucinda Childs, Dominique Bagouet, Mark Morris et Daniel Larrieu, il quitte l'Opéra National de Paris pour se consacrer à une carrière internationale.
En 2000, il est Directeur-Adjoint du Ballet du Staatstheater Braunschweig en RFA, il collabore ensuite avec les Opéras allemands de Rostock, Düsseldorf, Dresden, Eisenach, Chemnitz… Il siège également dans divers jurys de concours internationaux (Paris, Rome, Osaka, Kiev, Budapest, Sochi, Novosibirsk, Istanbul, Lodz).
Entre 2002 et 2006, il est invité pour des master-classes à la Compañía Nacional de Danza de México, à la Korean National University of Arts de Séoul, à l'Opéra National de Kiev, au Ballet National de Corée du Sud, à l'École Nationale de Danse de Perm en Russie, au Ballet du Théâtre National de Belgrade, et crée deux ballets : 
Calatori in Infern
 et 
Patetica
 pour le Ballet de l'Opéra National de Bucarest.
En 2007, il est l'invité du Ballet du Théâtre d'État de Novosibirsk en Russie, du Ballet National de Belgrade et du Scottish Ballet à Glasgow. En 2009, Nina Ananiashvili, Étoile du Ballet du Bolchoï et de l'American Ballet Theater, le convie à donner des master-classes au Ballet du Théâtre National de Tbilisi en Géorgie.
En 2010, il enseigne au Béjart Ballet Lausanne et au Théâtre Wielki de Varsovie. Il est conseiller artistique de Gaumont-Pathé à la diffusion en Haute Définition des productions du Ballet du Théâtre Bolchoï à Moscou. En 2011 et 2012, il est invité au Théâtre National de Macédoine à Skopje, à Astana au Kazhakstan, à Ufa, Perm et Astrakhan puis en Géorgie à Tbilisi.
Olivier Patey est membre de la SACD (Société des Auteurs et Compositeurs Dramatiques), Membre du Conseil International de la Danse de l'UNESCO. Il a été nommé Chevalier des Arts et Lettres en novembre 1996.
En août 2013, il rejoint le Ballet Royal de Flandres comme Maître de Ballet.
Esther Protzman
Danseuse au Deutch National Ballet
Teacher at the Royal Conservatory in De Haag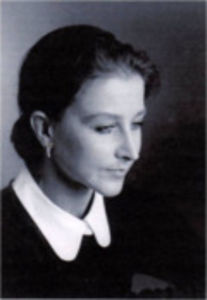 Followed her ballet education at the Royal Conservatory in The Hague and the Royal Ballet School in Antwerp, Belgium. She worked with some wonderful teachers, among them: Boris Akimov, Christine An- thony, Marika Besobrasova, Panchita de Péri, Konstantin Chatilov, Nanette Glushak and choreographers e.g. Rudi van Dantzig, Hans van Manen, Toer van Schaijk, Jiri Kilian, Ashley Page.
She was awarded the Dancersfund-prize by Alexandra Radius for her outstanding performance of Aurora in Sir Peter Wrights "The Sleeping Beauty"1989 and danced all classical leading roles, Balanchine, Ash- ton- and Contemporary repertoire. After her dancing career at the Royal Ballet of Flanders, Antwerp and at the Dutch National Ballet, Am- sterdam she attended the intensive Ballet Teachers Training Course in Budapest, Hungary and several summer-schools for teachers, such as at the National Balletschool Toronto, Canada, all "Bournonville in Biar- ritz" courses with Frank Andersen, Eva Kloborg, Thomas Lund and Dinna Bjorn.
She studied foot-reflexology and nutrition. In 2017 she completed the Progressing Ballet Technique ® Teachers Course and the Teachers De- velopment Program "the Artist as Teacher" at the Royal Conservatory. And never tires of life-long-learning.
She taught classical ballet and gave workshops at (inter)national schools in Australia, Belgium, France, Germany, Hungary, Italy, Spain and staged her first production of "Giselle-suite" 2015 for the Royal Conservatory, "Doornroosje-Divertissement" 2016 ,"Ballet Blanc" in 2017 and "Swan-Lake-Suite" in 2018.
Her passion lies in guiding young dancers towards their goal in life. She's been coaching several students for International Ballet Compe- titions in Lausanne, Barcelona and Grasse with great results.
Esther is a permanent teacher at The Royal Conservatory the Hague, since 2001.
Clara Blanco
Solist San Fransisco ballet
Director of the Professional school of Dance in Castilla y Leon in Valladolid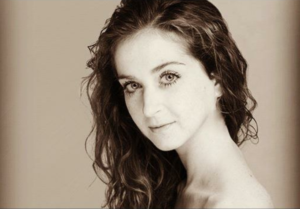 PROFESIONAL DANCING EXPERIENCE
• Soloist San Francisco Ballet
July 2007 – August 2015
• First Artist Birmingham Royal Ballet August 2006 – June 2007
• Corps of Ballet San Francisco Ballet July 2001 – May 2006
TEACHING EXPERIENCE
• Directora Escuela Profesional de Danza de Castilla y León, Valladolid
• Guest Teacher Valencia Danza- Campus Internacional.
• Guest Teacher Shan-Yee Poon School of Performing Arts
• Guest Teacher Conservatorio Profesional de Danza Miguel Delibes
• Guest Teacher North California Dance Conservatory, Roseville, CA
• Guest Teacher Bravissimo Dance Studio Belmont, CA
HONORS & AWARDS
• Ambassador of Valladolid (Spain)
• Distinción Honorífica por su Interés y Solidaridad con la Infancia UNICEF, 1998
• First Prize and Scholarship The Prix de Lausanne (Switzerland), January 1999
• Third Prize Eurovision Dance Competition, 1999
• First Prize Ballet Competición of Bayonne (France), 1997
• First Prize Concurso Nacional de Torrelavega ( Spain), 1997
• First Prize Concurso de Danza Zaragoza (Spain), 1999
Tom Van Cauwenbergh
Co-directeur du Wiesbaden Ballet
Professeur au Centre International de danse Rosella Hightower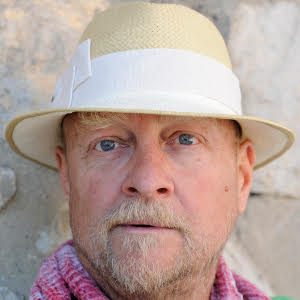 Co-directeur du Wiesbaden Ballet
Camille Granet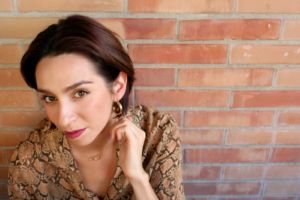 Teacher and Choreographer
Formation
2007 : Baccalauréat : High School Diploma. Specialisation in Literacy. Toulouse, France
Regional Conservatory of Dance. Toulouse, France
2003/2009 : VMDance Studio. Toulouse, France (under the supervision of Matthew Madsen and Vinciane Ghyssens)
2017 : Dance teaching degree. Sienna, Italy
With a focus on :
Technical programme and conduct of a dance class ;
Management of a structure or an association.
Professional experience as choreographer
Winner of the first price of the International choreographic competition of Burgos-New York 2018 with the pas de deux « Reminiscence »
Winner of the third price of the International choreographic competition of Burgos-New York 2020 with the solo « Nodo »
Ricorditi di me for the winter season of the Blackbox Theatre, interpretate by EX.PE's group of the Ateneo della Danza directed by Marco Batti
L'ultimo vestito e senza tasche for the professional company Balletto di Siena inside the Dance Festival Excelsior at The Theater Rinnovati, Siena
Il Lago dei Cigni contemporary reinterpretation of the classical ballet for The Balletto di Siena with the assistance of Marco Batti, artistic director of the company
Primitive Carnaval for the EX.PE's group of The Ateneo della danza directed by Marco Batti
T.T. / Thousand Teseo for the EX.PE's groups of the Ateneo della Danza directed by Marco Batti
Fenena for the EX.PE's groups of the Ateneo della Danza directed by Marco Batti
Tous Ensemble for the ed.equilibrio dinamico group directed by Roberta Ferrara
Guest to choreograph contemporary solo, pas de deux and group for dance competition in Italy and Spain.
Professional experience as dance teacher:
• Currently- Choreographer's Assistant and Repetitor for the Balletto di Siena.
• 2013 – Today: Contemporary dance teacher at the "A.S.D. Ateneo della Danza". Siena, Italy
• 2013- Preparatory dance teacher at the Castellina in chianti Dance School. Guest as contemporary teacher during the "Intensive Summer School" and " Spring Stage" at the "Ateneo della Danza" managed by Marco Batti for several years and head of the Balletto di Siena.
• Contemporary dance teacher and coreographer for the program Ex.Pe. (Experimental Performance) at the Ateneo Della Danza.
• Guest for Equilibrio Dinamico Ensemble managed by Roberta Ferrara.
Professional experience as ballerina:
• 2012/Today – Soloist at the "Balletto di Siena", Toscana, Italy (Director: Marco Batti)
• 2011/2012 – Ballerina at the "Compañía Nacional de Danza de España" (Director: José Carlos Martinez)
• 2010/2011 – Ballerina at the "Compañía Nacional de Danza 2 de España" (Director: Hervé Palito, Fabrice Edlmann )
• 2008/2010 – Ballerina at the "Compagnie Jeunes Danseurs" (Director: Vinciane Ghyssens)
• 2007 – Ballerina in the "Compagnie Europa Danse 2007" – more than 40 representation around Europe with the program " Picasso et la Danse" (Director: Jean-Albert Cartier)
• Professional experience during school years: Ballerina for the " Ballet du Capitole" for the program " The Nutcracker" (Director: Nanette Glushak)
REPERTOIRE:
• Classical repertoire studied: (Swan Lake, Raymonda, Don Quichotte, Sleeping Beauty, Bayadere) with Vinciane Ghyssens, Matthew Madsen & Vivien Loeber
• MATS EK's Repertoire studied (Swan Lake, Sleeping Beauty) with Charlotte Broom Soloist at the Cullberg Ballet
• NACHO DUATO's repertoire Por vos mueros studiato with Amaury Lebrun and Christelle Horna, Without Words, Gnawa, L'amoroso, Kol Nidre, Jardi Tancat with the Compania Nacional de Danza 2
• OHAD NAHARIN's repertoire studied with Luc Jacobs from the Batsheva Dance company
• THIERRY MALANDAIN's repertoire (Sextet, Bolero) with Dominique Cordemans
• MATTHEW MADSEN's repertoire (Appropriate Differences, Brio, White 'n Black, La vie en rose, Mooves, Bubbles, One 'n other) Choreographer (resident) for the Compagnie Jeunes Danseurs
• JIRI KYLIAN's repertoire (Sleepless, Symphony of Psalms, Petite Mort) with Ivan Perez, Nina Botkay and Patrick Delcroix
• TONY FABRE's repertoire (Carmen, Haulberg Suite) with Tony Fabre and the C.N.D.
• WILLIAM FORSYTH 's repertoire (Artifact) with the C.N.D.
• Coached for the ballet " One'n other" by Tom Van Cauwenbergh
• MARCO BATTI's repertoire (Lucifero, Reshimu, Butterfly, L'autre histoire de Manon, Notre Dame de Paris , Priapo)
• EMANUELA TAGLIAVIA's repertoire (creation: Balthus) with Emmanuele Tagliavia for the Balletto Di Siena
• ROBERTA FERRARA's repertoire (creation: Blush) con Roberta Ferrara for the Balletto Di Siena
• VITALI SAFRONKINE's repertoire (creation: Moving Resonnance) with Vitali Safronkine for the Balletto Di Siena
• SARA OLMO and VICTOR LAUNAY's repertoire (creation: Bajo los arboles ) with Sara Olmo and Victor Launay.
Yannick Boquin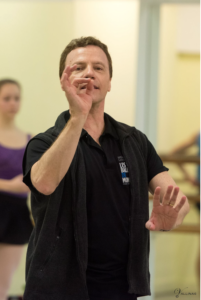 International Guest Ballet Teacher
Yannick received his dance education at the Paris Opera Ballet School
and the National Conservatoire of Paris.
He danced as a principal dancer with the Ballet de Bonn, the Royal Ballet of Flanders, the Rome Opera Ballet and the Deutsche Oper Berlin.
Over his career he has been the recipient of the following prizes :
– 1st Prize of the Conservatoire of Paris (1981),
– Gold Medal at the International Competition in Paris (1987)
– Positano and Leonide Massine Award (1995).
– Chevalier des Arts et des Lettres (2021)
He is today an International Guest Ballet Teacher and is currently working with some of the following companies :
– Royal Swedish Ballet
– Dresden Semper Oper
– Houston Ballet
– Béjart Ballet Lausanne
– Slovenian National Ballet
– Les Ballets de Monte-Carlo
– Bolshoï theater Moscow
– Ballet du Capitole de Toulouse
– Zurich Ballet
– National Ballet of Mexico
– Norwegian National Ballet
– Finnish National Ballet
– Portugal National Ballet
– Czech National Ballet
– Korean National Ballet
– Astana Opera
Schools and Academies
– Summer course Centre Ecole Supérieure de Danse de Cannes Rosella Hightower
– Houston Ballet Academy
– Académie Princesse Grace de Monaco
– Royal Swedish Ballet School
Paul Lewis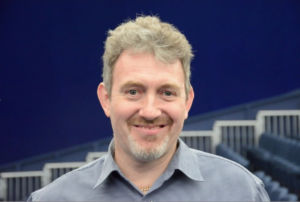 Teacher at the Royal Ballet School of London
Paul Lewis started ballet at the age of 10 with Leo Kersley. He then joined The Legat School in 1977 under the direction of Eunice Bartell. He remained there for 5 years before joining the Royal Ballet Upper School. In 1984 Paul began his professional career at the Northern Ballet Theatre under the direction of Robert De Warren. In his first year, Paul danced Florestan's pas de trois in Sleeping Beauty and Lysander in De Warren's A Midsummer Night's Dream, as well as works by André Prokovsky and many others. In 1985 he joined the Royal Ballet of Flanders under the direction of Valeri Panov and danced many roles choreographed by Panov, including the clowns in Romeo and Juliet, General Iwolgin in The Idiot and the stepmother in Cinderella. In 1987 Robert Denvers took over the company and Paul danced roles such as The Teacher in Fleming Flindt's The Lesson and George Balanchine's Rubies and Allegro Brilliante and works by Jiri Kylian, Rudolf Nureyev, Violette Verdi and Luc De Layress. Paul returned to the Northern Ballet Theatre, now directed by Christopher Gable, in 1989 as a soloist. He created many roles for Gable, including Hilarion in Giselle, Rothbart in Swan Lake and danced the role of Tybalt in his Romeo and Juliet and many other roles in the company's repertoire, with choreographers including Gillian Lynne, Michel Rahn and Dennis Wayne.
Paul joined the English National Ballet in 1992 under the direction of Ivan Nagy. He danced in Kim Brandstrup's White Nights and danced Rothbart in Raissa Strutchkova's Swan Lake and created the Arabian Pas de Deux in Ben Stevenson's The Nutcracker and also danced Drosselmeyer in the same production. Nagy's departure saw the arrival of Derek Deane as director in 1993. This brought many new opportunities and Paul was promoted to junior soloist and then soloist. He danced Tybalt in Rudolph Nureyev's Romeo and Juliet, the General in David Lichine's Graduation Ball, Dr Coppelius in Ronald Hynd's Coppelia, and also danced the role of Sullivan opposite Wayne Sleep's Gilbert in the specially commissioned Savoy Suite, created a solo role in Olga Roriz's The Seven Silences of Salomi, and created the role of Rothbart for Derek Deane's Swan Lake "In the round" at the Royal Albert Hall. Paul left the company in 1999 to pursue new adventures and has returned to the ENB on several occasions as a guest artist and teacher with the company. Paul created the role of Lord Capulet in Derek Deane's Romeo and Juliet, opposite Lynn Seymour as Lady Capulet, and also created the role of the King in Deane's Sleeping Beauty.
Paul's dancing career has taken him all over the world. He has toured the United States, China, Korea, Mexico and Belgium. Holland, Ireland, Italy, Germany and Greece.
From 2000, Paul was a freelance teacher in London and built up a reputation that led to him becoming the teacher of second year boys at the Central School of Ballet in 2005. He remained there for five years until he joined the English National Ballet School in September 2010 as the third year boys' teacher and artistic coordinator. In 2013 Paul was invited to join the Royal Ballet Upper School as a Year 1 Boys' Teacher and is now the Year 2 Boys' Teacher at the Royal Ballet School, Covent Garden. Paul was invited to teach at the Paris Opera Ballet School in 2015 and has taught twice for the Royal Ballet School Antwerp Summer Programme and Yorkshire Summer School. Paul has also been a guest teacher in Japan, Italy and the USA.
Stephen Delattre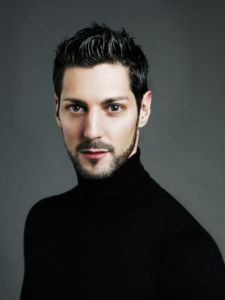 Choreographer and Director
Stephen Delattre, was born in France, and already at the young age of 13 began to discover
and explore his love for choreography. He is an inventive and passionate creator who draws
on the synergy of both the classical and contemporary dance vocabularies when sculpting his
choreographies in his own distinctive and innovative movement language, a language that is
both physically dynamic and emotionally authentic. Delattre strives to create works that invite
and engage the audience by addressing deeply provocative subject matter and universal
themes that they can recognize, connect with, and hopefully even be challenged by.
Stéphen's active dance career spanned 15 years as a Soloist artist in six different European
State theatres where he enjoyed performing and creating works from many of the dance
world's most recognized and revered choreographers such as William Forsythe, Nacho Duato,
Christian Spuck, Marco Goecke, Jacopo Godani and many others.
In 2012 Delattre founded his namesake ensemble the Delattre Dance Company with his executive
director, Martin Opelt. The 20-member ensemble is now preparing for its 10th anniversary
season and has presented over 20 different programs to it dedicated home audience in
Mainz and on touring stages throughout the international dance scene. The company's repertoire
features over 37 one-act pieces and four full-length story ballets personally created by
Stéphen. It is predominantly with these full evening works (Alice in Wonderland, The Picture of
Dorian Gray, Notre-Dame de Paris and Momo) that the DDC has established a successful and
ever-growing touring presence throughout Europe.
Furthermore, Delattre's versatile choreographic style has led to regular invitations as freelance
choreographer from theatre companies and prestigious dance academies. As well as many
private commissions from star dancers seeking signature Gala repertoire. Such as his 2012
creation Rain in her dark eyes for the star of the Paris Opera Ballet, Marie-Agnès Gillot, which
was commissioned for 20th Anniversary of the Benois de la Danse and premiered at the illustrious
Bolshoi Theatre in Moscow. Delattre is also a favourite guest jury member for diverse international
choreographic and dance competitions worldwide.
Mr. Delattre has been honoured to receive multiple awards for his choreography to date, such
as the First Prize 2012 of the ilDance's first Choreography Competition Sweden, the Critics
Prize 2010 at the International Choreographers Contest in Hanover, and Best upcoming
Choreographer of 2008 by danceforyou-magazine.
Stéphen is grateful to be able to lead an ensemble of his own, where his dedicated and
inspiring troupe of dancers team with him on their mutual journey to explore, innovate, and
create together. He also remains committed to the inspiration and motivation that he receives
in his freelance work collaborating with new companies, creative artists, and dancers around
the globe. Stephen takes great joy in being able to share his experience and artistry to future
generations of dancers through his many workshops, master classes and seminars.
Through all his various creative activities as director and choreographer, it is Delattre's most
ardent hope, as a passionate ambassador to this wonderful art form that he has committed
his life to, to not only spread this love and appreciation to new dance audiences, wherever he
may find them, but to also play a contributing role in the ever-changing future of dance.
Vivien Loeber
Principal Dancer English National Ballet
Ballet Mistress

 

Wiesbaden Ballet
Danseuse étoile de l'English National Ballet
Christelle Horna
Soliste Compagnie Nacho Duato
Rehearsal Director Northern Ballet Theatre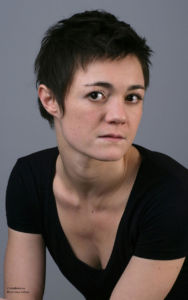 Soliste Compagnie Nacho Duato
Luc Jacobs
Senior rehearsal Director at the Batsheva Company
Charlotte Broom
Principal dancer at Northern Ballet Theatre and Cullberg Ballet
Dominique Cordemans
Malandain ballet Biarritz
Amaury Lebrun
Soliste Compagnie Nacho Duato

Chorégraphe