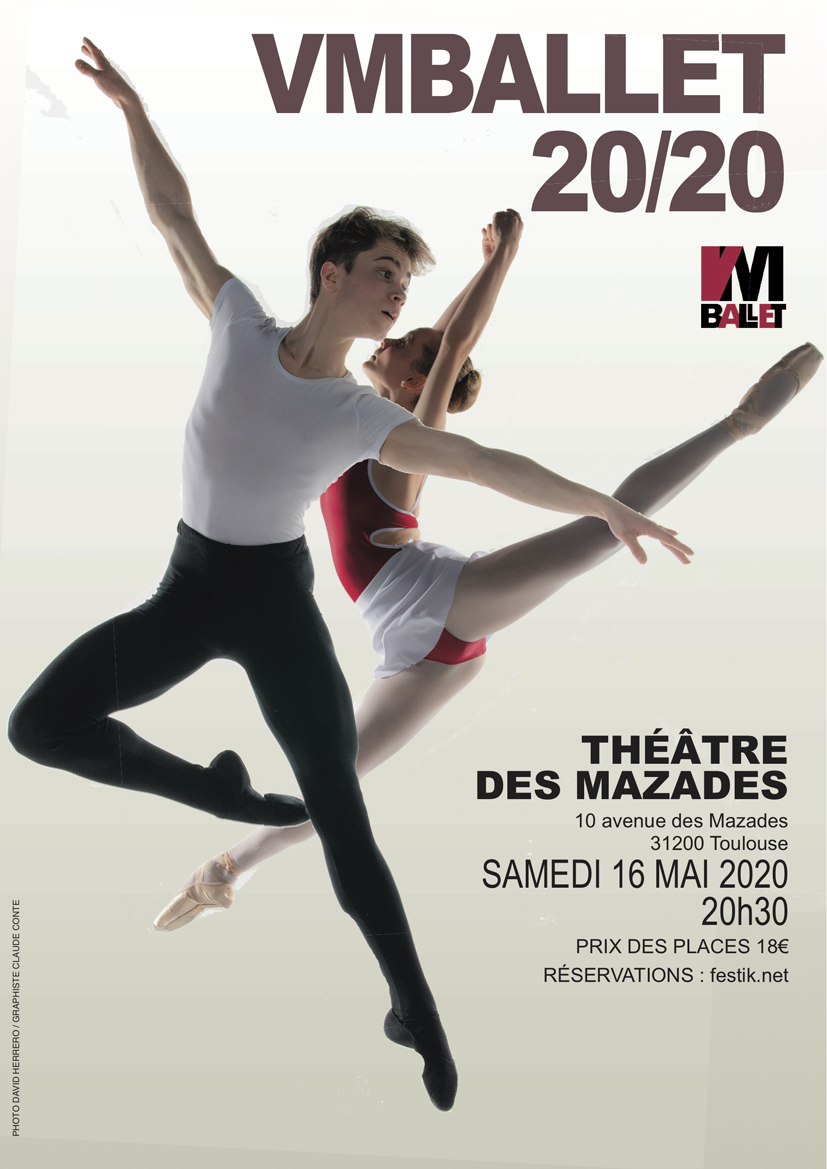 The health crisis has affected the performance 
of VM Ballet's new show scheduled for May 16, 2020. 
Like all the private performers, choreographers 
and dancers of VM Ballet are burning with impatience 
to see you on stage for a show full of youth and enthusiasm.
If everything goes as we wish, this performance 
could take place in May 2021. As soon as a date is set, 
we will broadcast it through all means of communication.
Patience and see you soon!