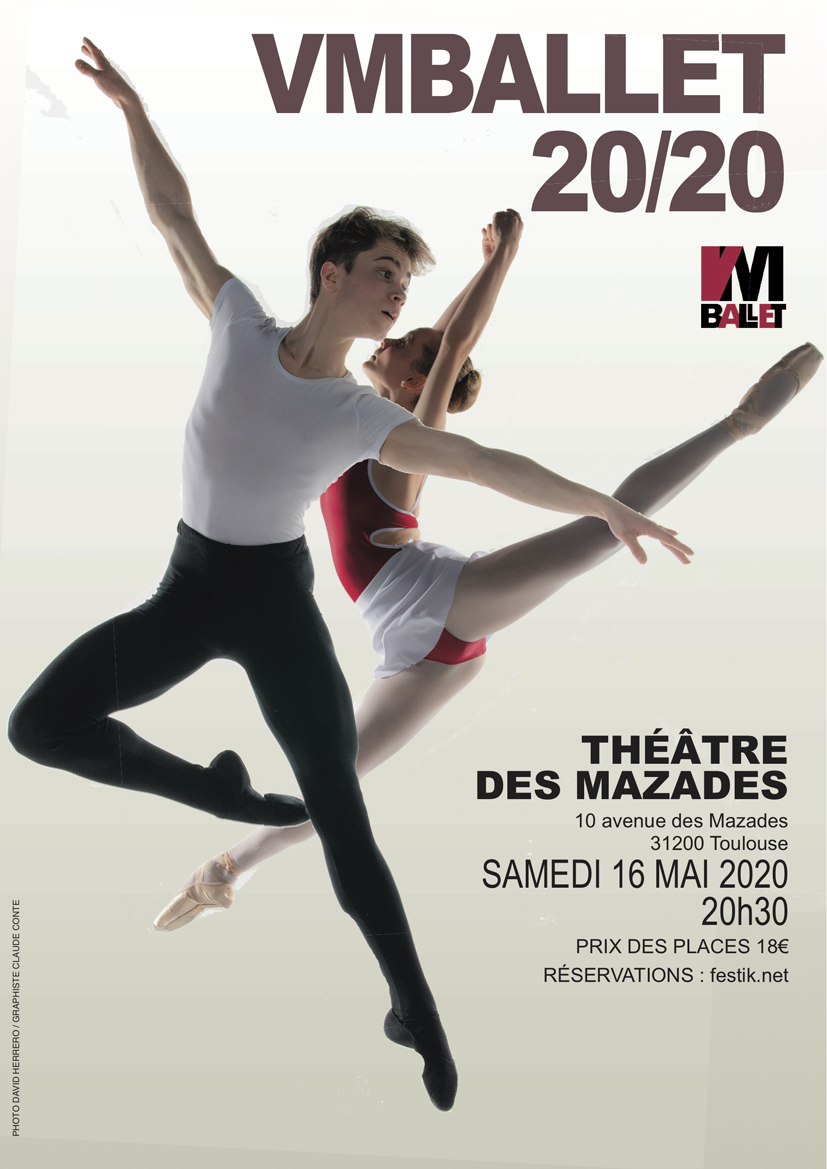 WARNING! the management of the Théâtre des Mazades has offered to receive the VMBallet on Friday 4 June 2021.
The whole team is delighted with this news and hopes that everything will be back to normal well before June!
Choreographers and dancers of the VM Ballet are burning with impatience to see you on stage for a show full of fire and youthfulness.